FoE Japan Staff Talk: "How to Stop the Climate Crisis and the Crisis of Democracy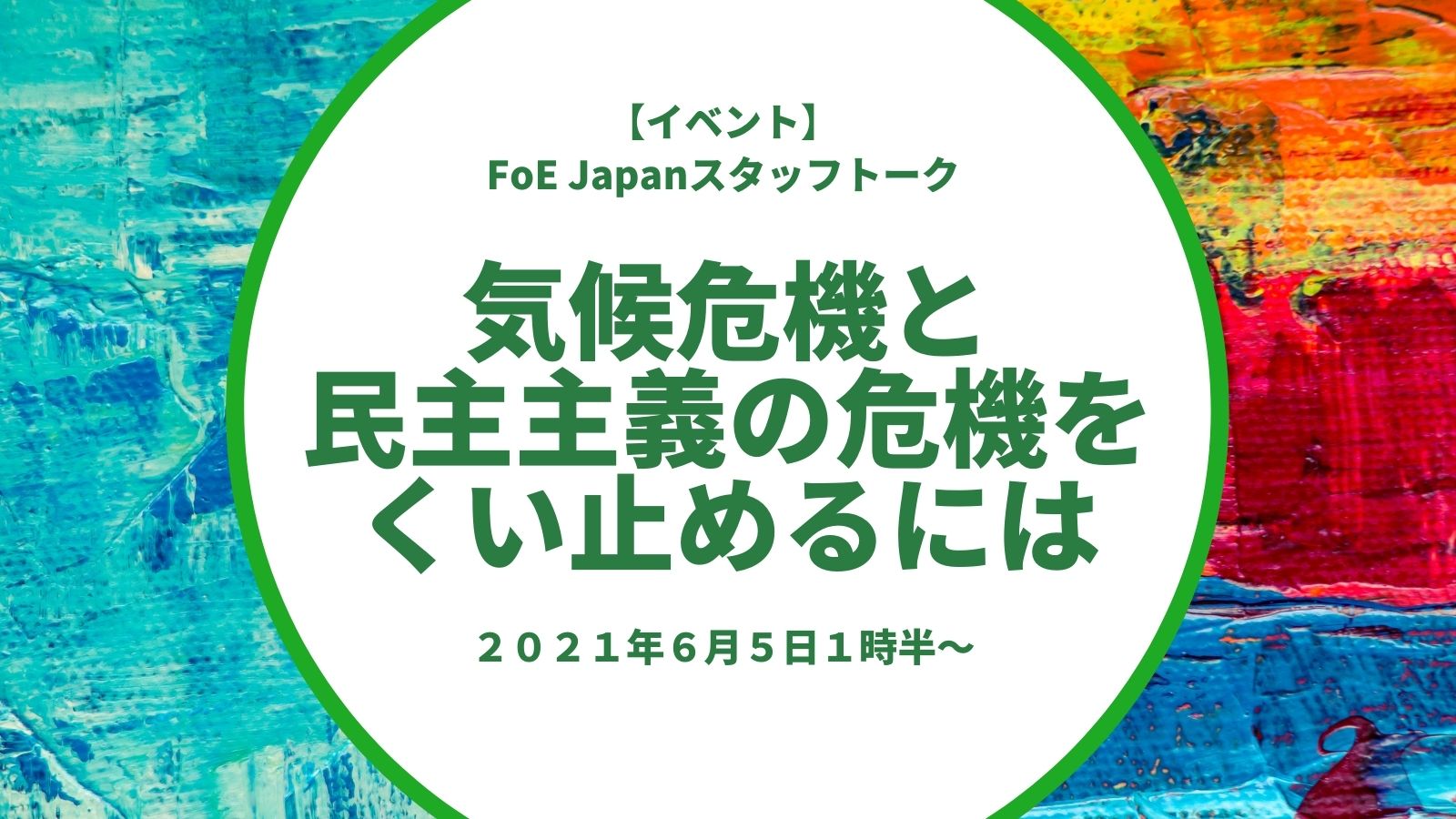 Corona, climate crisis, biodiversity crisis, widening inequality, democracy crisis…we are facing various crises. On the other hand, an increasing number of citizens and young people are standing up against the crisis.
 FoE Japan has been raising its voice on the issues of nuclear power plants, coal-fired power plants, development and exploitation in developing countries. What exactly does it mean? We would like to introduce the current activities of FoE staff and discuss the actions that need to be taken in the future with the participants. We look forward to your participation.
Date and time: June 5, 2021 (Saturday) 13:30 – 14:40
Location The event will be held using the zoom online conference system.
Contents ・Introduction of FoE Japan
Panel discussion by FoE Japan staff
 "Panel discussion by FoE Japan staff on "How to stop the climate crisis and the crisis of democracy
Question and answer session
Speakers: Hidesue Hatae, Hanae Takahashi, Akiko Yoshida, Shigeto Sugiura
Moderator: Ayumi Fukakusa
Application: General > Application form (Zoom site will open)
For FoE Japan members, please register using the attendance confirmation form at the general meeting.
FoE Japan Shinohara (info@foe2.girigiriweb.co.jp.org)
This event will be held before the FoE Japan General Assembly.