SUPPORT US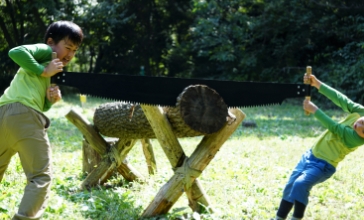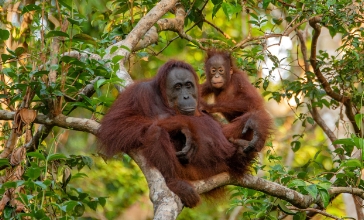 Since 1980 Friends of the Earth Japan has been working towards a sustainable society where all life on the planet is in harmony and all may live an abundant life.

Even though the voices of each person may be small, by coming together and combining all the voices such as the voices of the residents who are exposed to development projects, the voices of people who are frightened by the damage caused by radiation and the voices of citizens who wish to stop climate change, nuclear power and deforestation, we can create great power.

Friends of the Earth Japan is carrying out its activities with the support of you and the power of your voices. We hope that you will support our activities. Let's raise our voices together to make change!
Donate via credit card
Only VISA, Mastercard, JCB and Diners Club are accepted.
You can choose to donate once, monthly or annually.
Please read the "important notes" below before making payments.
Put the amount (in Japanese yen) you want to donate in the box and then push the button. You can make a donation from 1000 yen.
You are redirected to the payment page. If you want your donation to be used for specific activities (i.e, nuclear phase-out, pokapoka project, forest and biodiversity, development

The Johnan Shinkin Bank
Name of Account holder: FoE Japan
Bank name: THE JOHNAN SHINKIN BANK
Branch: KOENJI Branch
Bank address: 2-41-21, Koenji-kita, Suginami-ku, Tokyo, Japan
postal code: 166-0002
Bank account number: 036-358434
SWIFT code: JSBKJPJT
SMBC Trust Bank
Name of Account holder: FoE Japan
Bank name: SMBC Trust Bank
Branch: Gotanda-branch
Bank address: 2-2-3, Gotanda Hata Bldg 3F, Higashi-Gotanda, Shinagawa-ku, Tokyo, Japan postal code: 141-0022
Bank account number: 94182663
SWIFT code: CITI JPJT
Japan Post Bank
Currency :EURC
Intermediary Bank :Deutsche Bank AG Frankfurt
Intermediary Bank BIC(SWIFT Code):DEUTDEFF
or
Currency :USD
Intermediary Bank :Deutsche Bank Trust Company Americas NY
Intermediary Bank BIC(SWIFT Code):BKTRUS33

Beneficiary Bank:Japan Post Bank
Branch:Head Office
Beneficiary Bank Address:3-2, Kasumigaseki 1-chome, Chiyoda-Ku, Tokyo 100-8798, Japan Beneficiary Bank BIC (SWIFT Code) :JPPSJPJ1
Beneficiary Bank CHIPS UID :427593
Payee Account Number :00130-2-68026
Name of Payee Account Holder :FoE Japan
Address: 1-21-9 Komone Itabashi-ku Tokyo, 173-0037, Japan
Payee Telephone Number : (+81)3-6909-5983
*After depositing your donation, please send
(1) your name, (2) address, (3) the amount of your donation, and (4) your message to the contact form.

For the details of the Japan post, please see the below.
https://www.jp-bank.japanpost.jp/en/djp/en_djp_index.html

Any inquiries: Contact FoE Japan's Secretariat(info@foejapan.org)
Important Notes (for those who wish to pay by credit card)
Only VISA and Mastercard can make payments.
Your online donation will be billed to your credit card in accordance with the terms of your agreement with the credit card issuer. The transaction will normally appear on your statement either a month after you complete the transaction, or the following month. Please check your bill carefully.
Your privacy is secured. See our privacy policy page.
After making a donation, you will receive an email. If not, please contact us.
If you wish to change or cancel your monthly or annual donations, please click the following.
Changing your credit card information Cancelling your donations Resetting your passwords
You will be required your ID and password when you want to make change or stop the regular donation. You will receive your ID and password when you make the first donation by email. Please keep the information.
If you have any questions please contact us from here > CONTACT FORM