ABOUT US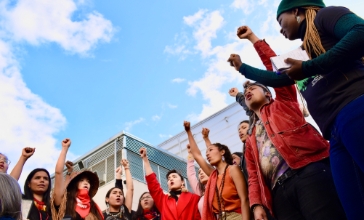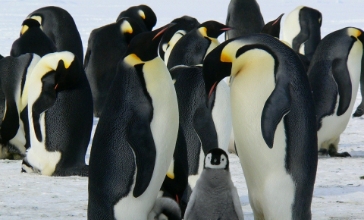 Friends of the Earth Japan (FoE Japan) is an environmental organization. We work to protect the environment and promote social and environmental justice.

As a member organization of Friends of the Earth International, which has 2 million supporters in 72 countries, FoE Japan has been active in Japan since 1980.

Our activities cover a wide range of topics, such as climate change, deforestation, environmental and human rights issues caused by large-scale development, nuclear power and fossil fuels.

Our ultimate goal is to create a world in which all people may live peacefully and equitably.
Friends of the Earth Japan's Mission
Our mission is to create a sustainable society where all life on the planet is in harmony and all may live an abundant life. We bring about this change in society through our activities and through our networks inside and outside Japan.
Activity Principles
Justice
We will realize a democratic, fair and equitable society.
Sustainability
We will realize a system where future generations are able to use the resources and environment of the Earth in harmony with nature.
People Power
We will realize a society where citizens are able to make social decisions by working with various sectors and creating movements.
System Change
We will create a system to solve environmental and social issues by challenging the existing system.
Friends of the Earth Japan's Approaches

Study / Research
We investigate and analyze environmental problems and fundamental causes, from the perspective of local people and communities who are affected the most.

Propose / Suggest
As a group based in Japan, we propose to Japanese policy makers to change the existing system that is creating problems.

Cooperate / Mobilize
We build strength through cooperation and networking with the international FoE network, as well as with organizations active in various fields and regions in Japan and around the world. We use various approaches and opportunities to urge citizens to actively support and participate in activities to address environmental issues.
Change
We make change with the passion and desire of those who seek a better society.
Friends of the Earth around the world
In 1971, American environmental activist David Brower called for the establishment of an international network for the protection of the environment. That was the beginning of Friends of the Earth (FoE). In answer to his call, European and American organizations came together to create FoE International (FoEI). Over the years, many other groups joined, and today, FoEI is the world's largest grassroots environmental network, uniting 72 national member groups and some 5,000 local activist groups on every continent.
With over 2 million members and supporters around the world, FoEI campaigns on today's most urgent environmental and social issues. It challenges the current model of economic and corporate globalization, and promotes solutions that will help to create environmentally sustainable and socially just societies.
The decentralized and democratic structure allows all member groups to participate in decision-making. International positions are informed and strengthened by work with communities, and alliances with indigenous peoples, farmers' movements, trade unions, human rights groups, issue-oriented networks, and others. FOEI has a small International Secretariat in Amsterdam, and has consultative status with ECOSOC (the Economic and Social Council of the United Nations) and all relevant UN bodies.